Exhibition Report | Root pet doctor test Healvet continued to progress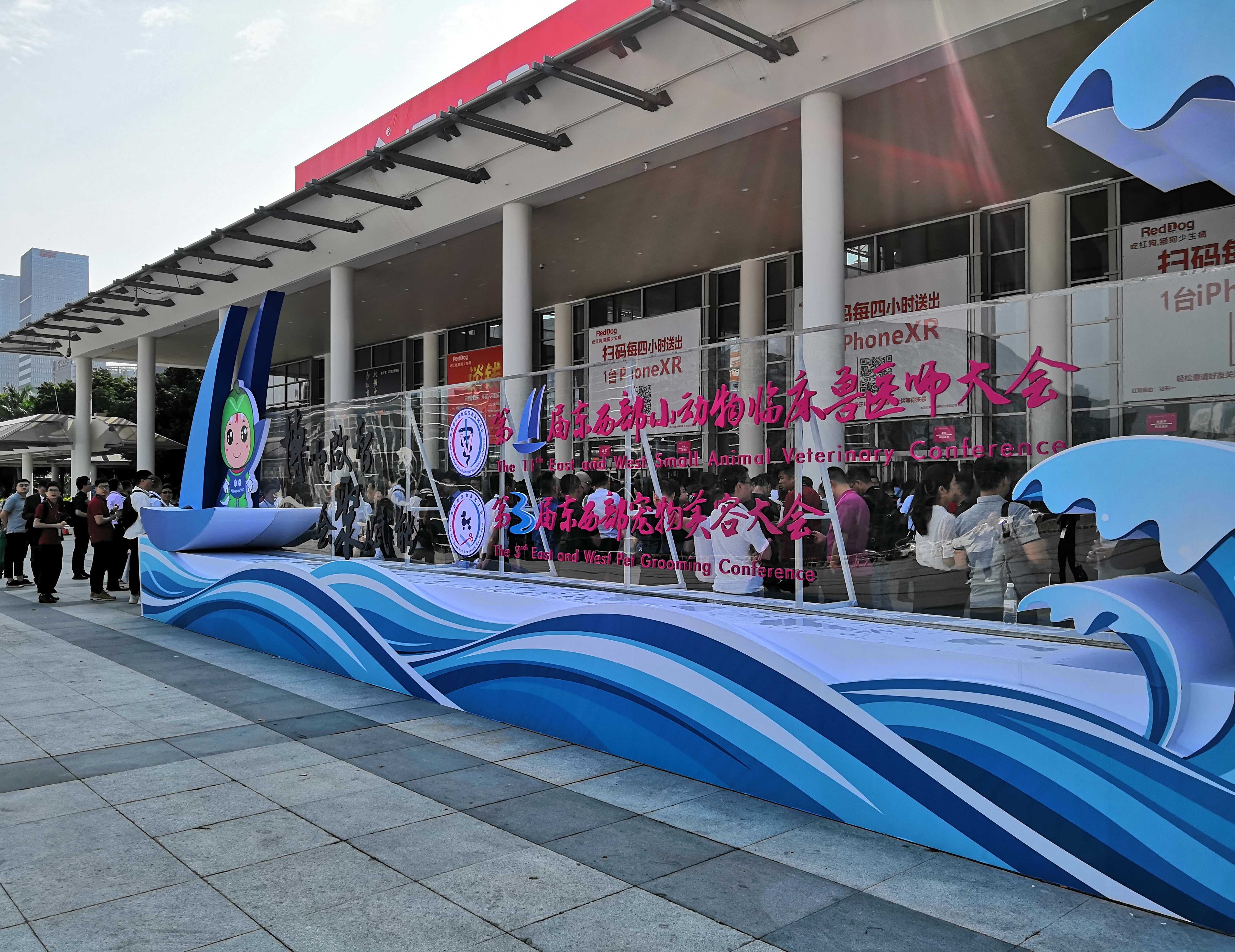 On May 21, the 11th east and west small animal clinical veterinarian conference arrived in the beautiful xiamen. As the leader of POCT for global pet medical treatment, Healvet attended the conference with many star products, contributing to the continuous service of pet medical treatment.
East and west small animal clinical veterinary conference is a small animal clinical comprehensive conference, aimed at building a small animal clinical veterinary science and technology exchange platform, promote China's small animal clinical veterinary technology and international standards.The exhibition area of this conference is 45000m square, more than 1000 exhibitors and more than 15,000 visitors came to attend the conference, unprecedented grand occasion, attention.
The exhibition site, with its unique booth features and advanced quality products to attract many customers and agents stop to visit the consultation, the booth crowd gathered, lively.
New products listed
【 Veterinary Coagulation Analyzer 】
Aimed at the demand of the medical market, triton, launched a new generation of special animal blood coagulation analyzer, convenient operation, friendly interface, the upgrade of 7 inch touch screen, the built-in printer, can quickly detect pet blood coagulation function, mainly used in pet preoperative examination, screening and diagnosis of hemorrhagic disease, and thromboembolism disease inspection, etc.
【cPL, fPL, NT-proBNP Reagent】
In 2019, the Healvet veterinary immunofluorescence technology platform launched the detection reagents of cPL (canine pancreatic lipase), fPL (feline pancreatic lipase) and nt-probnp (amino terminal brain natriuretic peptide precursor). Currently, the platform has a total of more than 10 compatible detection projects.
In addition, Healvet has a complete product line of pet medical diagnostic products, the main products include pet immunofluorescence analyzer, fast detection test card, coagulation analyzer and so on.Triton, based on China, with the internationalization of professional marketing services team, marketing network all over 180 countries around the world, in the future, triton, will continue to practice for the life and health's mission of providing personalized high-quality care affordable power medical enterprise globalization, promote the rebalancing of the world medical resources, create a new pattern of international medical services.